Full Truck & Trailer Repair
Need Help?
(419) 447-8937
call us now
Comprehensive Truck and Trailer Repair Services
At John's Welding and Towing, we take pride in offering comprehensive and reliable truck and trailer repair services. With our experienced technicians, cutting-edge equipment, and dedication to customer satisfaction, we are your go-to destination for all your truck and trailer maintenance and repair needs.
Let us keep your trucks and trailers in optimal condition. With our expertise and commitment to quality, we're your trusted partner for all your truck and trailer repair requirements.
Engine Diagnostics and Repairs:
Our skilled technicians are proficient in diagnosing and resolving a wide range of engine issues. From minor repairs to complex engine overhauls, we have the expertise to get your truck or trailer running smoothly and efficiently.
Transmission and Driveline Services: We specialize in transmission repairs, clutch replacements, and driveline maintenance for both trucks and trailers. Our technicians have the knowledge and experience to handle various transmission systems and driveline components, ensuring optimal performance and reliability.
Electrical System Repairs: Faulty electrical systems can lead to a range of problems, including lighting issues, battery drains, and more. Our team is well-versed in troubleshooting and repairing electrical systems in trucks and trailers, ensuring all components function correctly and safely.
Suspension and Steering Repairs: Maintaining a well-functioning suspension and steering system is crucial for safe and comfortable driving. Our technicians are skilled in diagnosing and repairing suspension and steering components, providing precise repairs and adjustments for a smooth and controlled ride.
Brake System Services: We offer comprehensive brake system services, including brake inspections, repairs, and replacements. Our technicians use high-quality parts and adhere to industry standards to ensure your truck or trailer's braking system operates reliably and effectively.
Parts Sales: As a trusted International Truck dealer, we understand the importance of having access to genuine International Truck parts. We carry a comprehensive range of parts for various models, ensuring that you can find the exact component you need to keep your truck running smoothly. Our knowledgeable staff is here to assist you in finding the right part and providing expert advice.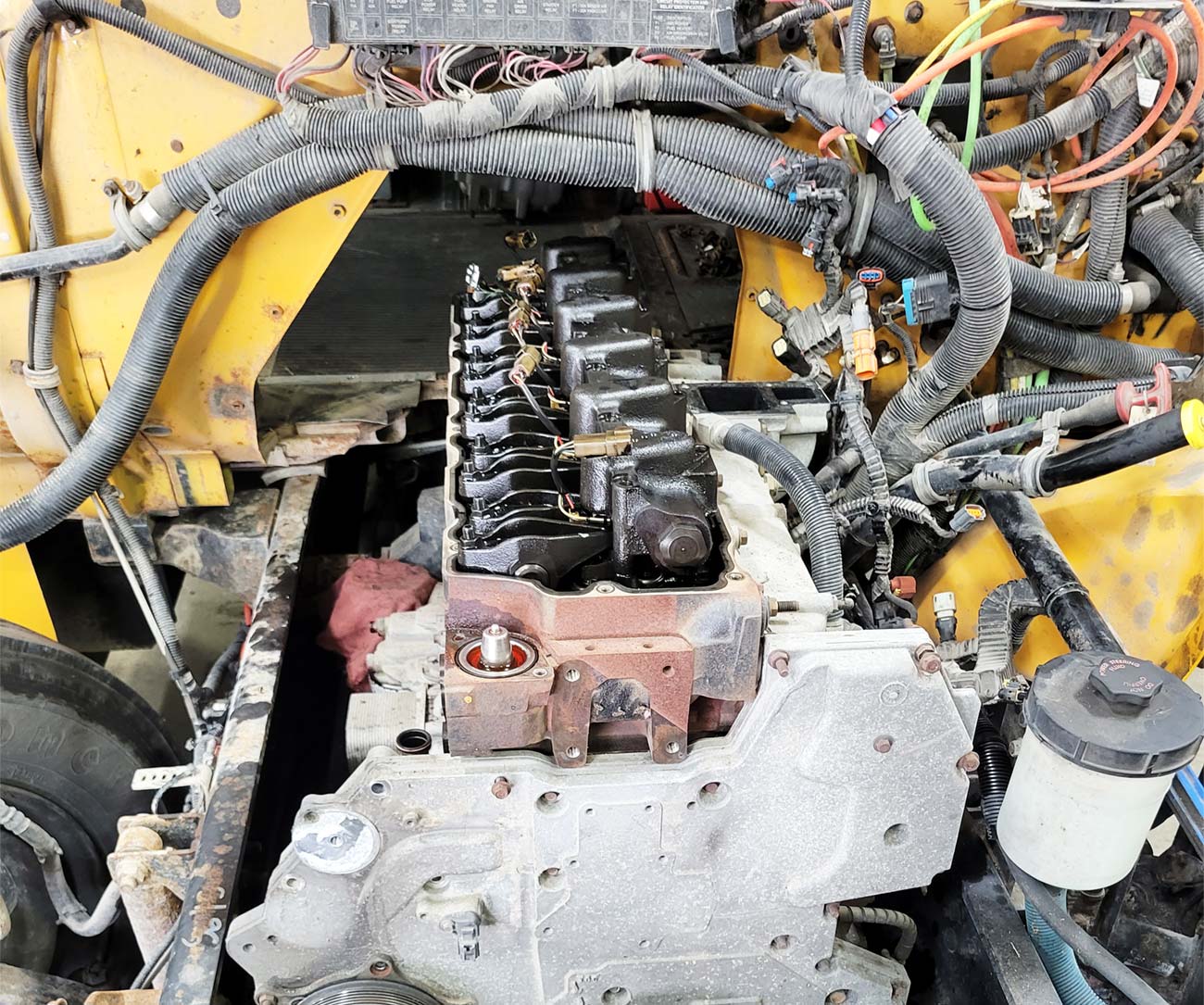 Expertise and Experience
Quality Repairs
Timely and Efficient Service
Transparent Communication
When you need reliable and comprehensive truck and trailer repair services, trust John's Welding and Towing. Contact us today to schedule an appointment, request a quote, or discuss your specific repair needs.