Need Help?
(419) 447-8937
call us now
Welcome to John's Welding and Towing, your trusted company for all your vehicle towing needs. We specialize in towing a wide range of vehicles, from light-duty cars and trucks to medium-duty vans and heavy-duty commercial vehicles. With our professional team and state-of-the-art equipment, we're ready to assist you anytime, anywhere.
Light-Duty Towing:
Whether you need a small car or a compact truck towed, we have the expertise and equipment to handle it safely and efficiently. Our experienced operators will ensure your vehicle reaches its destination without any damage.
Medium-Duty Towing: If you have a larger vehicle, such as a delivery van or an RV, we're equipped to handle the job. Our team will carefully load and transport your vehicle, providing you with peace of mind throughout the process.
Heavy-Duty Towing: When it comes to heavy-duty towing, we're the experts you can rely on. We have the specialized equipment necessary to handle the most challenging towing jobs, including tractor-trailers, buses, and construction equipment. Our skilled operators will handle your valuable assets with the utmost care.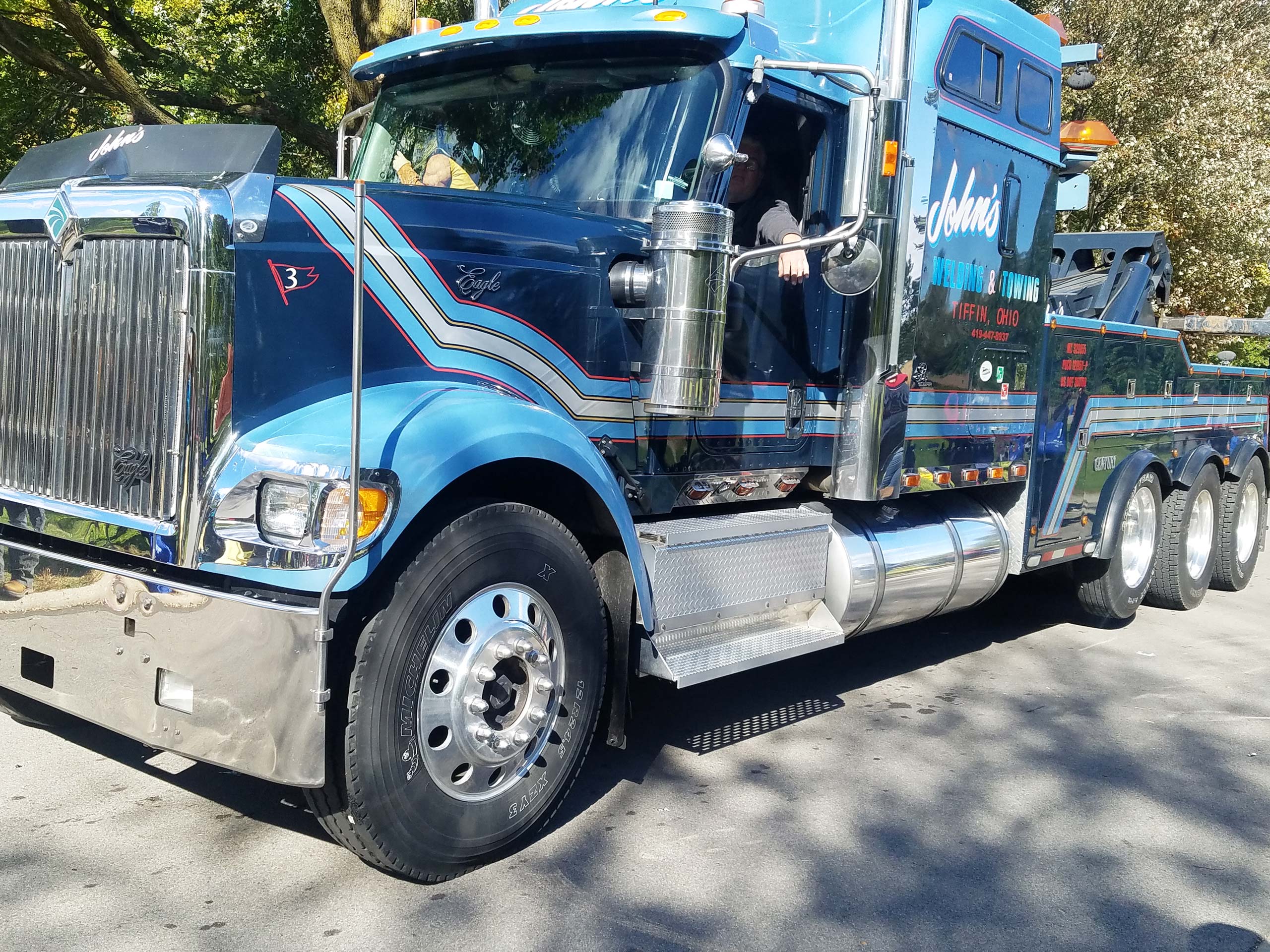 Professional and Reliable
Experienced
24/7 Emergency Response
Safety First
Competitive Rates
Fully Licensed and Insured
Don't let vehicle troubles bring you down. Trust John's Welding and Towing for all your towing needs. We look forward to serving you!